Supporting Cancer Patients through Pink Radios
Rugged Radios is a PROUD supporter of Mission Hope Cancer Center in Santa Maria and the new treatment center in Arroyo Grande, CA. These state of the art treatment centers are a ray of hope for those seeking a place to have all of their care and treatment under one roof.
This is our FOURTH year contributing to such a great cause and so far we have raised over $142,633 in our fight against breast cancer. This year we aim to top thsat of previous years but will need the help of volunteers, a supportive Rugged Radios staff, and YOU, our Rugged Radios Family. Traditionally, Rugged Radios has hosted the much awaited Pink Radio Day, where  Rugged sells a limited edition Pink M1 Radio for ONE DAY ONLY. It is a first come, first served basis and no pre-orders or discounts are available when purchasing these radios. This rule ensures that every penny of the funds earned go directly to Mission Hope to support their cause.
This year, we are adding a NEW radio to the pink radio lineup. The new G1 GMRS mobile radio. A waterproof, powerhouse mobile radio that can be installed in most vehicles, in the signture PINK color. We hope that offering a GMRS radio will allow those who wish to run GMRS instead of business band, will have an option too!  
A Day of Hope
On August 17th, 2022 Rugged employees plan to hit the streets in Arroyo Grande, CA to sell newspapers for $1 each. They will be joined by local high school students, fellow businesses, first responders, and other community volunteers to help make this day memorable and successful, in hopes that it may inspire others to take action and do their part.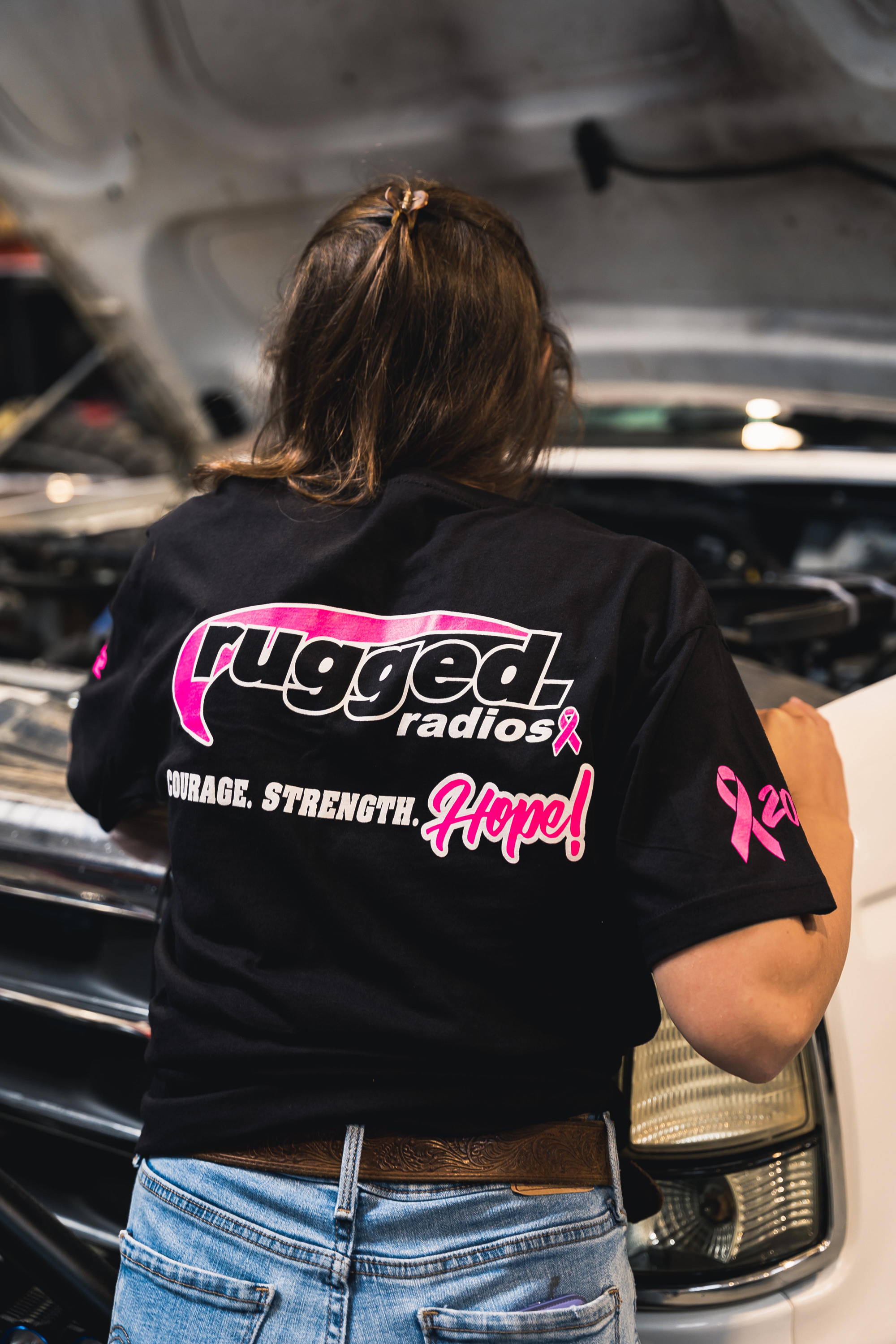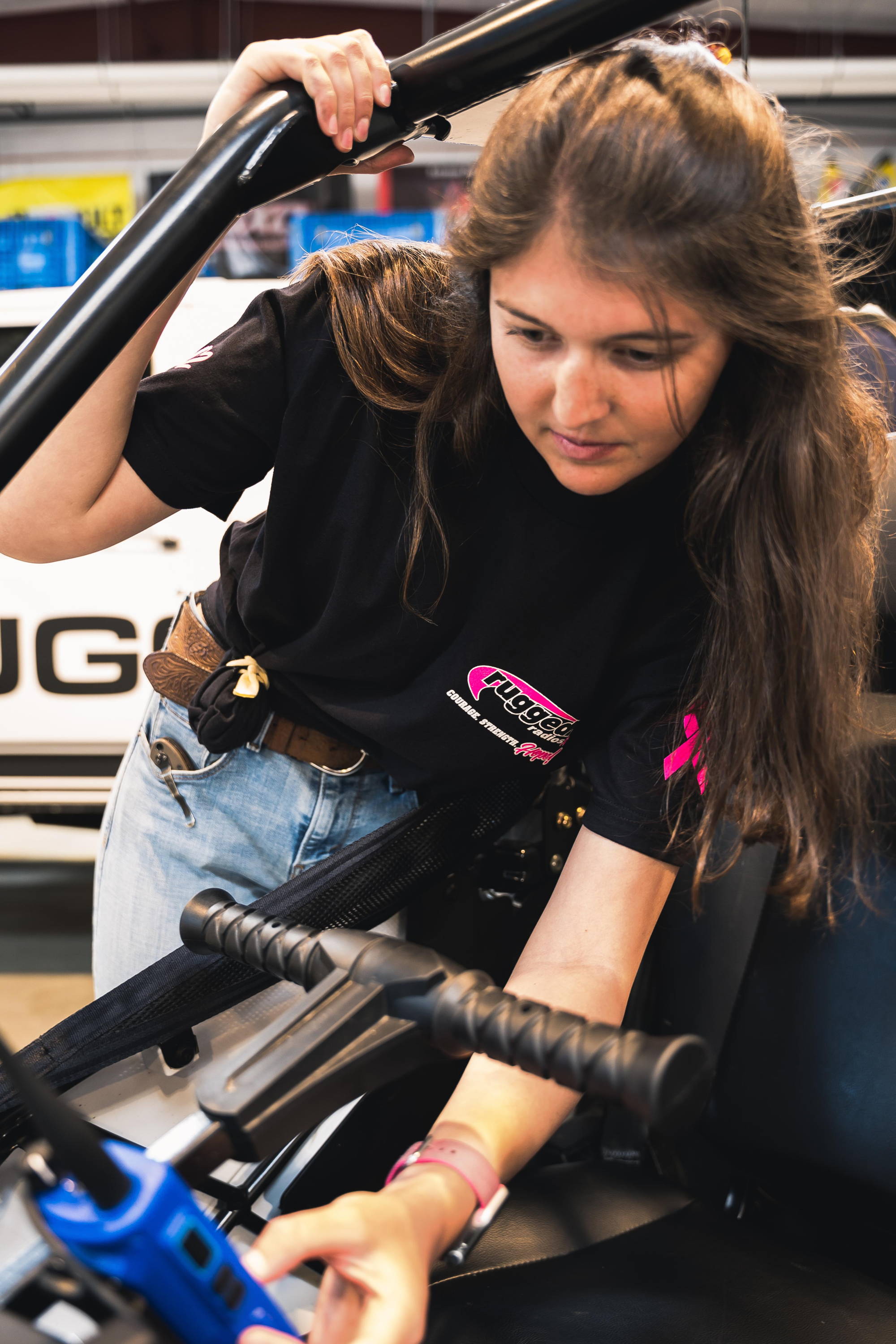 ---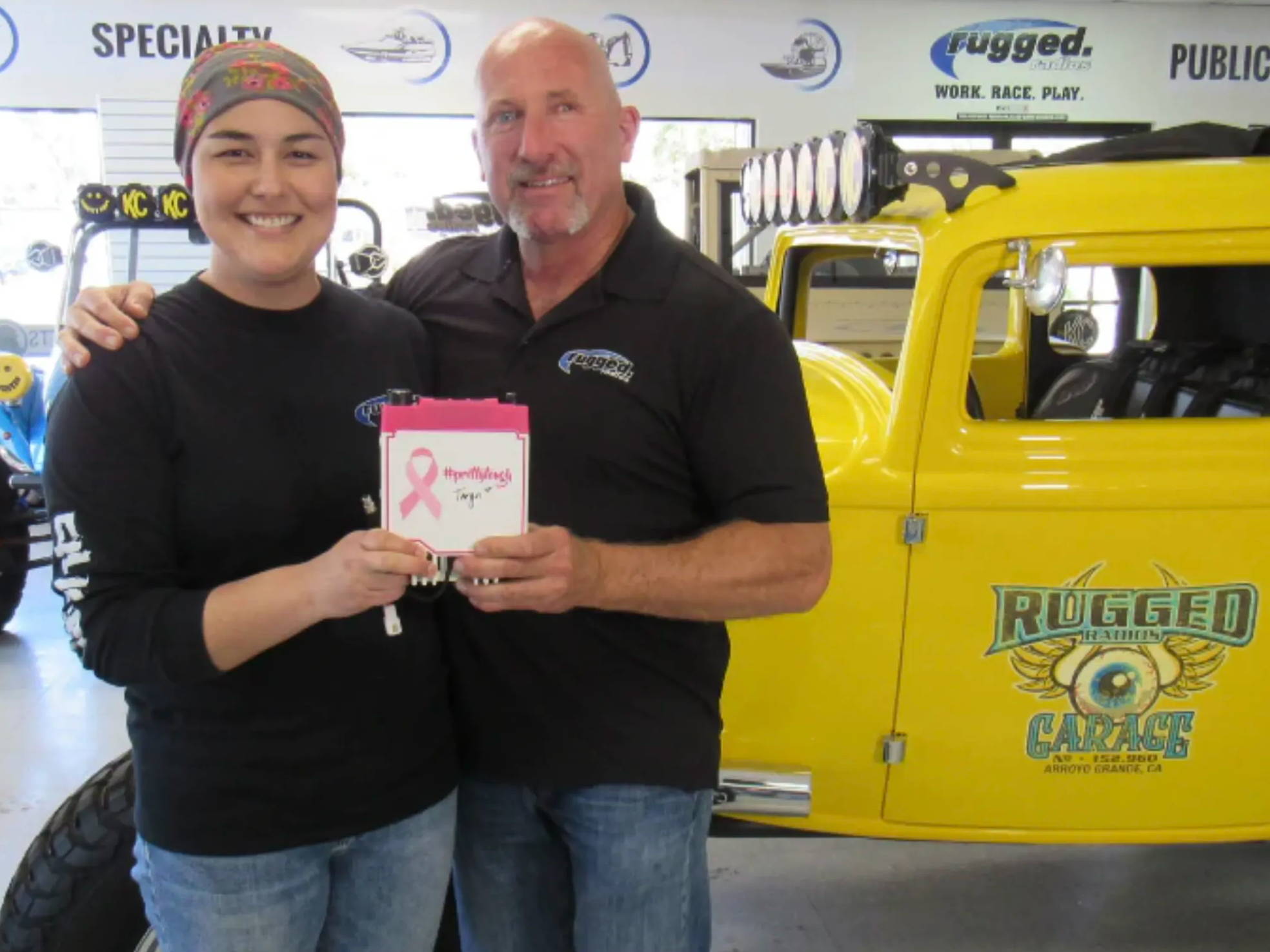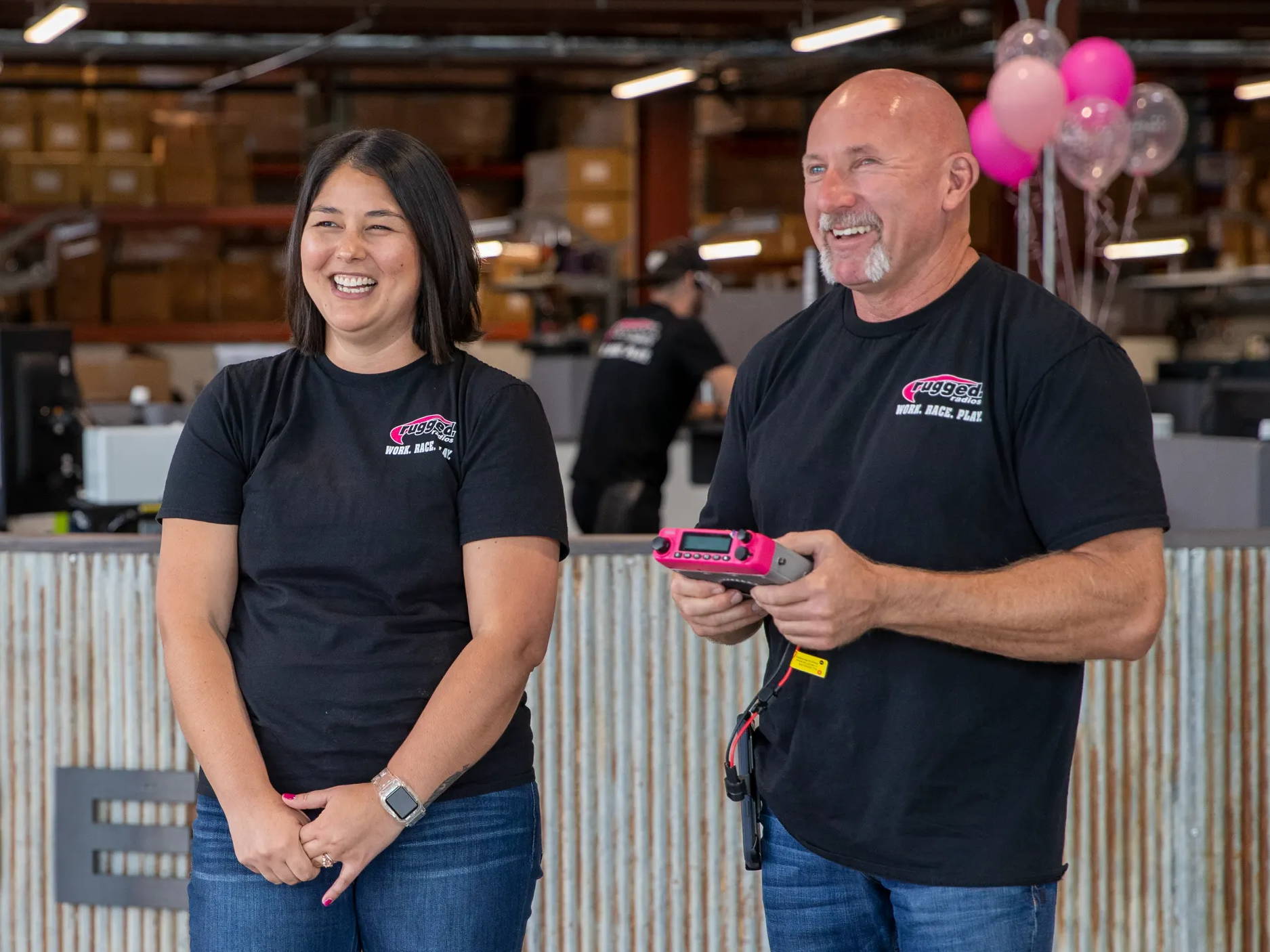 Each year Mission Hope Cancer Center in Santa Maria, CA hosts a very special Day of Hope — a massive local fundraising campaign that helps families all over the Central Coast struggling with cancer. Mission Hope uses the funds raised on Day of Hope throughout the year to provide a variety of services, including pre- and post-op care, counseling, and cancer treatments. Mission Hope is saving lives!
We have a special connection to Mission Hope because of our own Rugged family member: Taryn. If you've ever called Rugged Radios, you may have had the pleasure of talking to Taryn — she's the real deal. Taryn tells it like it is, and she's incredibly knowledgable about Rugged products and offroad communications. She'll make sure you have what you need before hanging up! We are all-in for Taryn, and we are proud to support her Day of Hope team.
WE NEED YOUR HELP, RUGGED FAMILY!
Since 2019, Rugged Radios has raised $85,283.00 to help local cancer patients like Taryn. This year, we are hoping to surpass last year's total of $46,702.00, which was largest single Day of Hope donation to date! We think we can totally blow that number out of the water with the help of our Rugged family, what do ya say?
Over the last few years, we have launched radio campaigns featuring limited-edition PINK mobile radios for our customers to take part in our fundraising efforts. All proceeds that come from these radios, including tax and shipping, are donated to Mission Hope!
These campaigns take place in August, the same month as Day of Hope, and last only a day because the radios go so fast!
Don't miss out on getting your very own pink radio in support of cancer patients! Stay tuned to our social media accounts to get the latest information on the campaign.
Next Pink Radio Campaign: August 3, 2022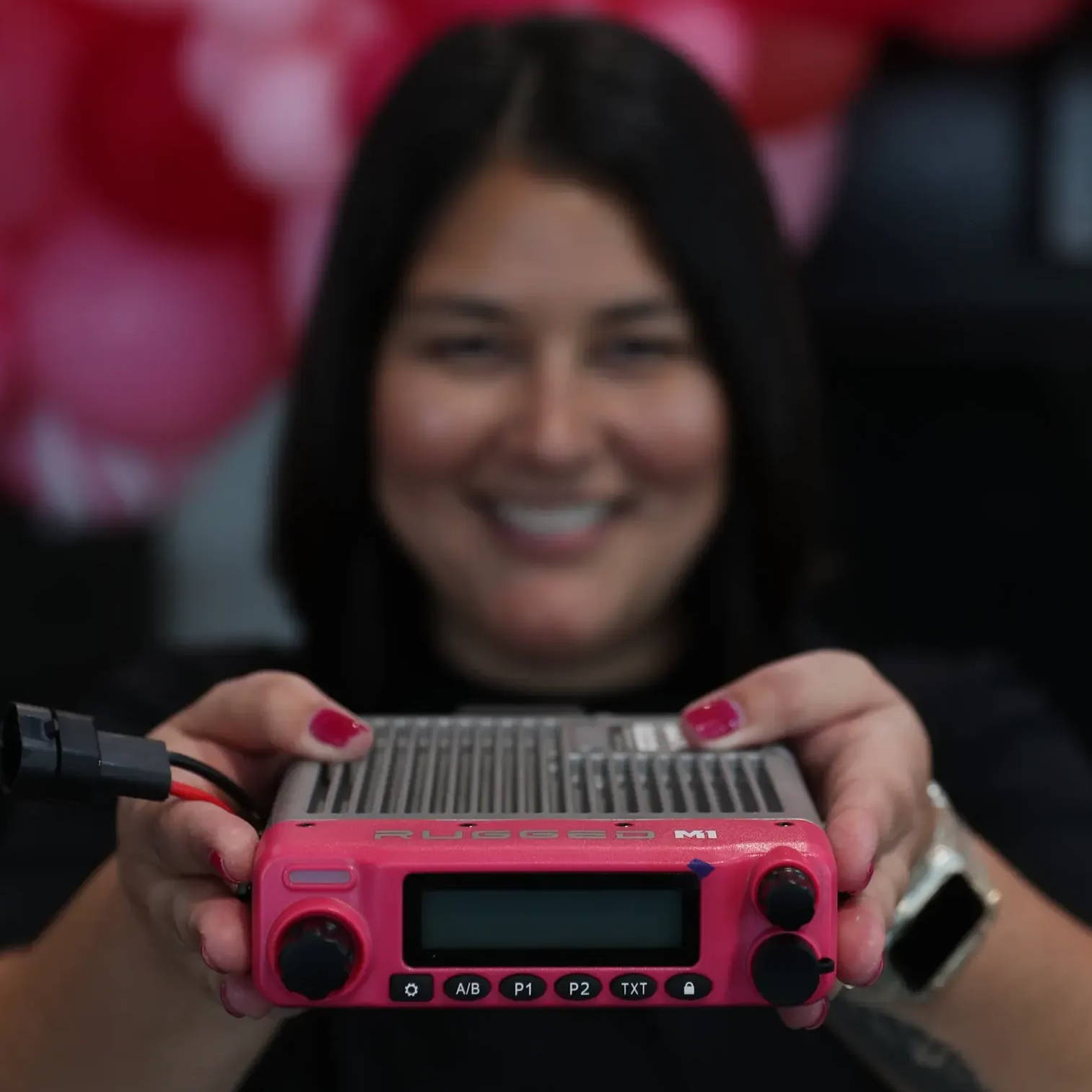 As Day of Hope approaches we want to share her story, and some of the other stories from survivors behind the cause. This is what it's all about, and this is why we support Mission Hope!
Taryn Timothy - Santa Maria, CA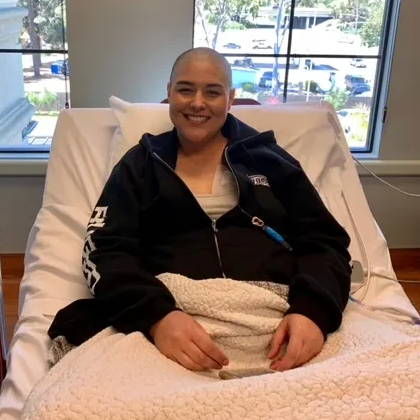 Hi everyone, my name is Taryn Timothy and I am from Santa Maria, California. On March 13, 2019 at 34, I was diagnosed with stage three Ductal Carcinoma HER2 positive breast cancer. I began my treatment at Mission Hope shortly after being diagnosed. I underwent six rounds of two different kinds of chemo. I finished a whole year of hormone therapy and lastly 6 full weeks of radiation. I had a bilateral mastectomy with reconstruction and a preventative oophorectomy.
Mission Hope has become my second family. It is a place where we go to get treated, but also a place where I have made lifelong friends. Mission Hope has provided me with grants and assistance to help me get through the crazy journey of cancer.
From providing a social worker, therapist to talk to, and all kinds of classes that help you get through the day-to-day trials.
Donating to Mission Hope means they can continue to treat anyone in need. Donating will allow them to continue to give grants, gas cards, rent assistance, or even cover utilities payments. It provides them the time to focus on patients and make sure they are getting the proper care they need. Please help and give to Mission Hope. I owe them the world. They gave me my life back.
---
Isaac Orozco - Santa Maria, CA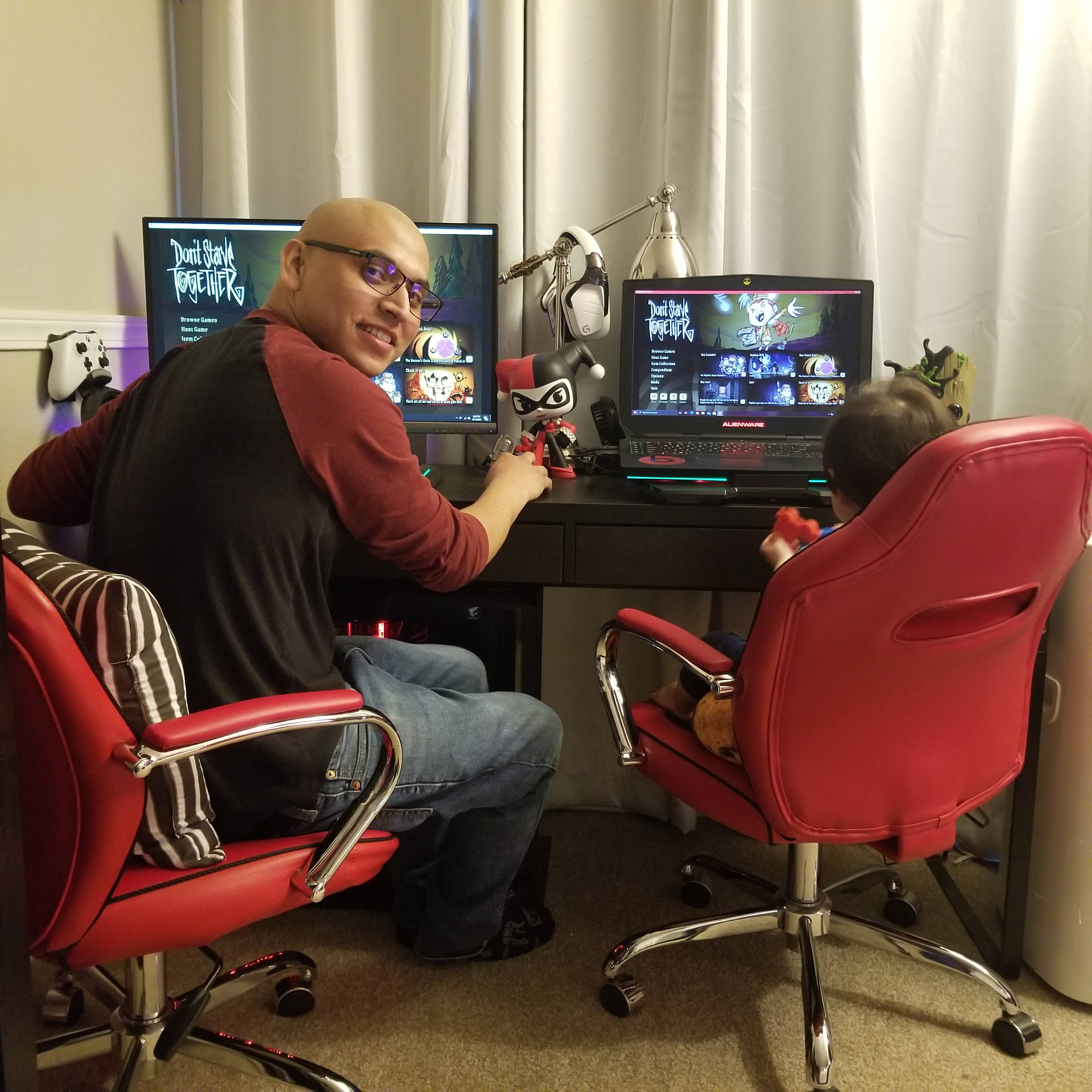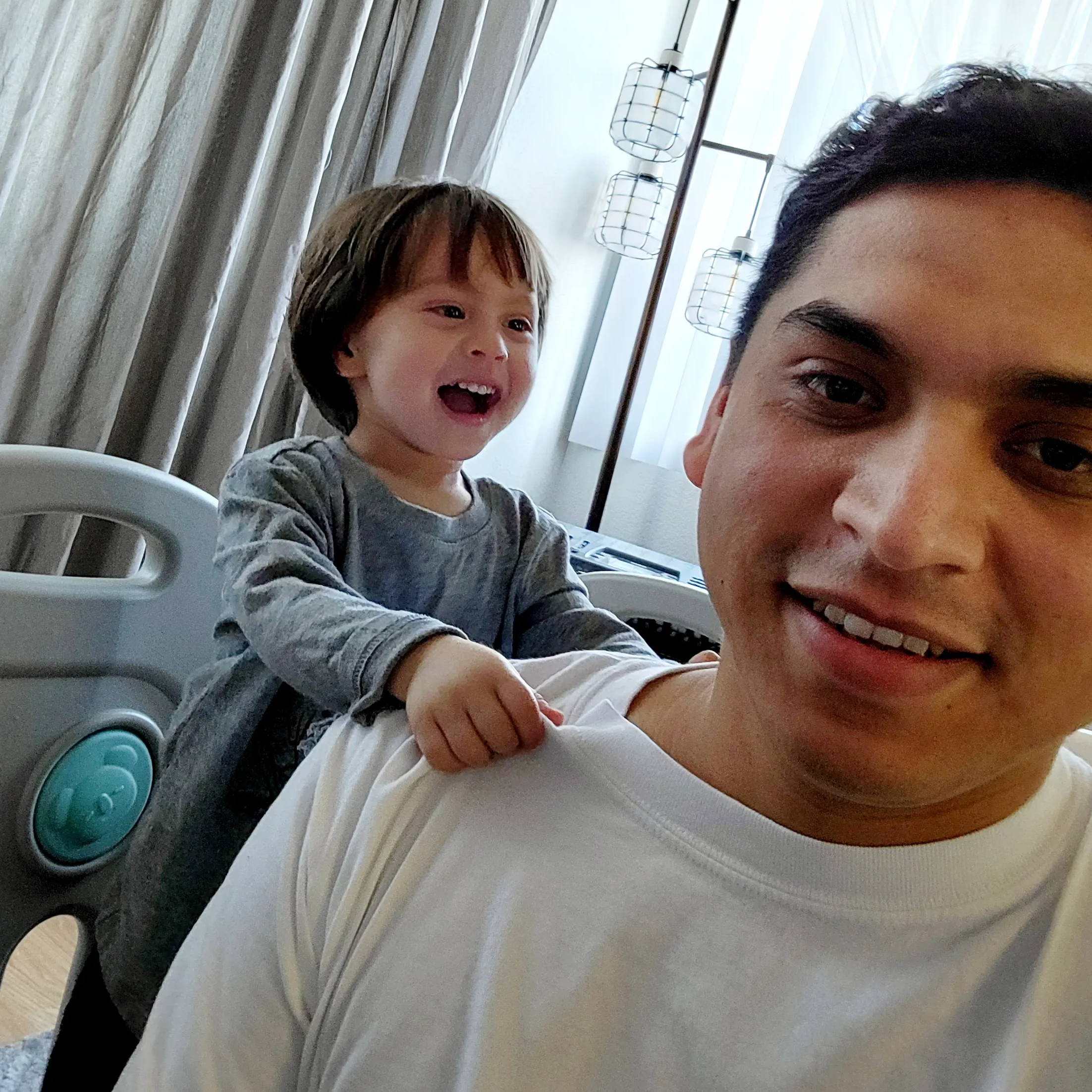 I was Diagnosed with Stage 3 Testicular Cancer, which led to having surgery and undergoing chemotherapy.
When I think of Mission Hope I think of friends and family. From day one, although I dreaded the side effects that one experiences with treatment, I felt as though I was on my way to see friends and family. The conversations we shared, the encouragement, and the authentic care that every staff member expressed towards me was similar to that of a gathering of friends and family. The ambiance created by the staff was so contagious that I noticed many patients, including myself, similarly express this caring and encouragement through the conversations we had.
Mission Hope not only treated me but offered, a variety of services that lifted much of the stress that would have weighed me down. Those services included physical therapy, golf lessons, nutritional help, and emotional support. Their social worker, Ashley Hahn, was a terrific help as well. She found many ways to alleviate the financial stress I was in.
My wife and I had recently bought a home and had our first child. Being diagnosed in the midst of a pandemic meant it was safer for me to stay home and I was on medical leave without pay. I am a postal employee and we are not eligible for disability. This initially brought a lot of financial stress on my wife and I, but Ashley from Mission Hope was so resourceful that much of the financial burden was lifted off our shoulders.
As my Journey came to an end, Mission Hope continued to reach out and help in any way they could even after I completed my treatment. I am forever grateful for the desire to care for cancer patients burning in each of their hearts, and for the daily choice they all make to continue doing what they all do best!
Why should someone donate to Mission Hope? Because to me, giving to this foundation is no different than reaching out and giving a long, warm, heartfelt, much needed hug and saying "keep fighting warrior."
---
Kristen (Harlow) Johnson - Santa Maria, CA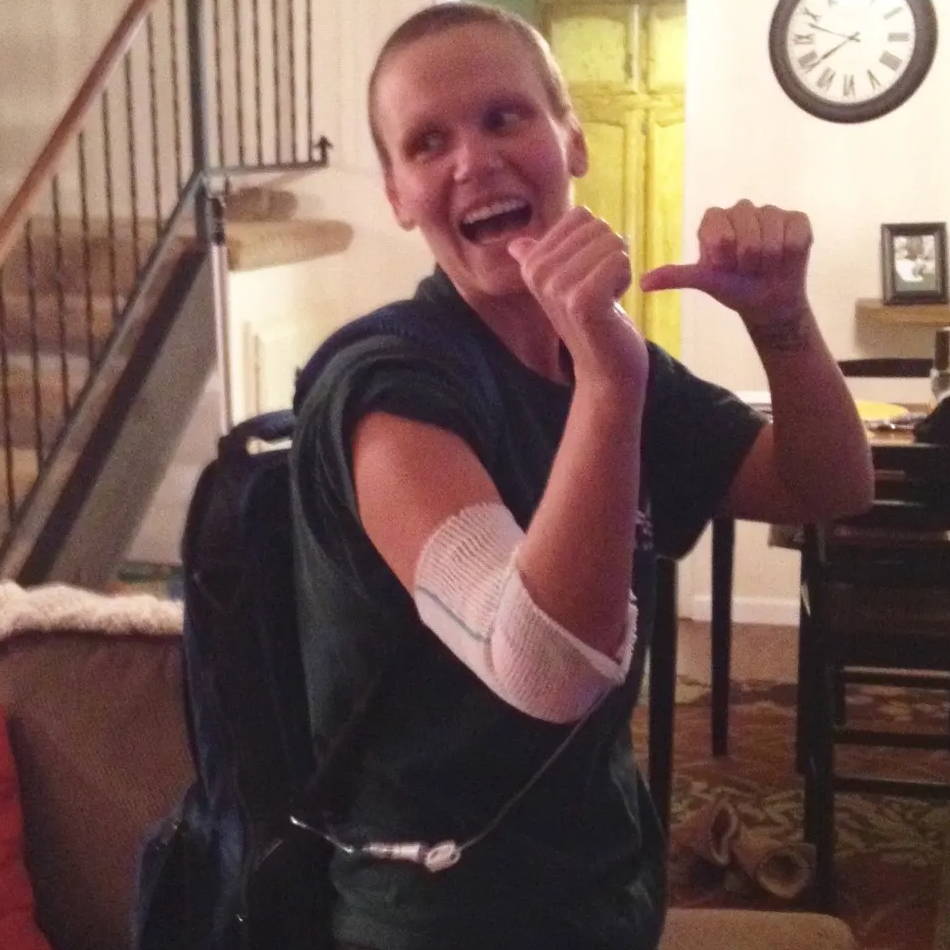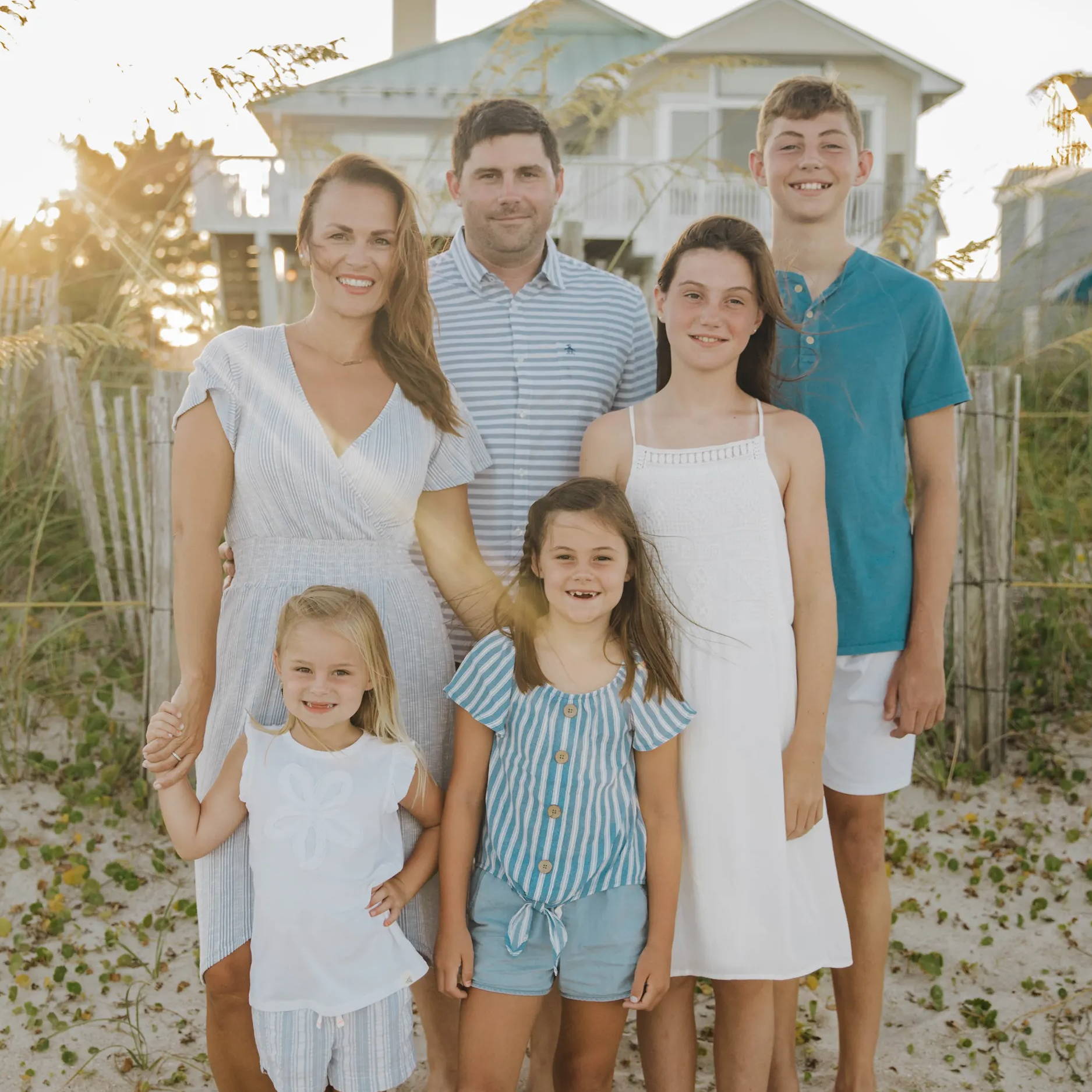 I was first diagnosed with Liposarcoma at the age of 23, and then again at 25. I have been in remission since September 12, 2012. I had a large tumor sitting on my abdominal aorta, and as a result received radiation, chemo, in-patient chemo (2 rounds) as well as three surgeries at UCLA and Stanford.
Mission Hope was a saving grace during such an unknown and scary time. Dr. Dichmann and the rest of the team at Mission Hope became my family and my support system. You discover an entire new family once diagnosed with cancer. Dr. Dichmann and the nurses constantly had a smile on their face, and a kind word to share. Even when I walked in feeling my darkest and most depressed, I always walked out with a smile on my face. I will forever be thankful for everything that Mission Hope has done for me.
Mission Hope not only provided medical care and cancer treatment, they also advocated for me when I couldn't advocate for myself. They acted as a middle man for me with both Stanford and UCLA when I needed additional care and guidance. Dr. Dichmann has not only support me during my cancer diagnosis, but he was also a support for me when I lost my Husband while he was serving in Afghanistan. Dr. Dichmann holds a very special place in my heart.
Donating to Mission Hope should be a given to anyone who is considering it. Until you have received a cancer diagnosis, you have no idea the overwhelming amount of fear and confusion that can overtake you. Mission Hope offers you just that; hope. Hope for a future. Hope during some of the darkest times. Hope when you may have just simply given up.
I will never be able to say THANK YOU enough to Mission Hope for all that they have done for me and my family.
---
Karissa Sanchez - Orcutt, CA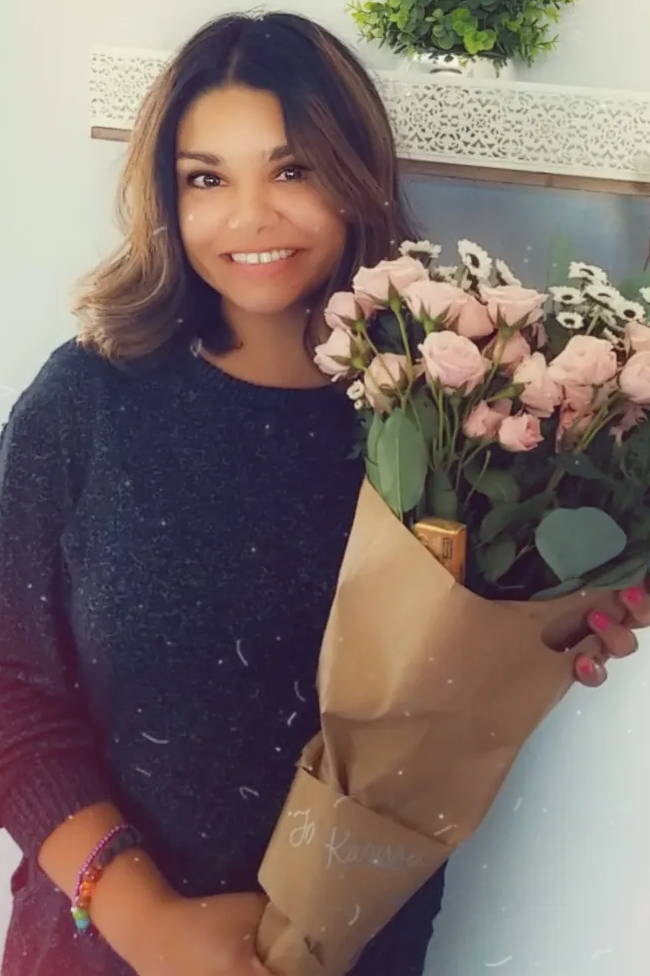 I was diagnosed 2 months after my 30th birthday with ER/PR+, HER2- invasive ductal carcinoma. As a result I went through multiple treatments including egg preservation, chemotherapy, lumpectomy, radiation, and hormone therapies.
Mission Hope is important to me for many reasons. It brought me healing, it brought me new friends, and I learned that if you have a great medical team it can make the scary thing a little less scary. I was very lucky to live about 15 minutes from the cancer center with some of the best doctors, surgeons and nurses.
Mission Hope has provided support in every way possible. They provided life changing physical therapy post surgery, support groups, beauty and wig classes during chemo, therapist and counselor, social worker, cancer workout rehab classes, and many more.
Someone should donate to Mission Hope because it will make a difference in a cancer patient's life.
Whether it's before, during, after, or the years to follow cancer, the programs, support, and technology that Mission Hope provides can save a life. A little act of kindness will go a long way.
---