2023 Pink Handheld Radio Campaign

Join Rugged Radios, Renee Hudson, and the Cancer Association of Havasu in the Fight Against Breast Cancer

PINK RADIOS GO ON SALE AT RUGGEDRADIOS.COM (ONLINE ONLY) ON 10/16/23 @ 10 AM (PST). LIMITED QUANTITIES AVAILABLE.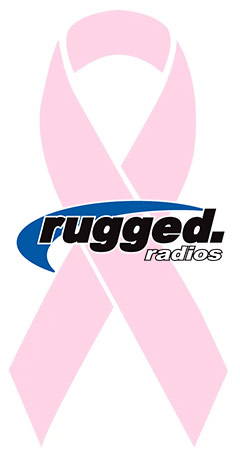 Every October, Rugged Radios teams up with race driver Renee Hudson to raise money in the fight against breast cancer.
Every time Renee is behind the wheel, she's raising funds. All of the money she raises goes to her local mammogram program at The Cancer Association of Havasu. Early detection is the most critical step in prevention!
When you buy a Pink Radio, all proceeds (including tax and shipping!) go directly to the Cancer Association of Havasu.

With YOUR help, we raised $34,402 last year!
Help us raise even more this year!

Already have a pink radio? Still want to help?
CLICK HERE > DONATE NOW

Pink Radio Day Info
• Monday, October 16th, 2023 at 10 AM (Pacific Time)
• Limited quantities available
• Online orders only
• Limit 1 per order, per customer
• Pink Radios will be available in the GMR2 (GMRS) and R1 (VHF/UHF)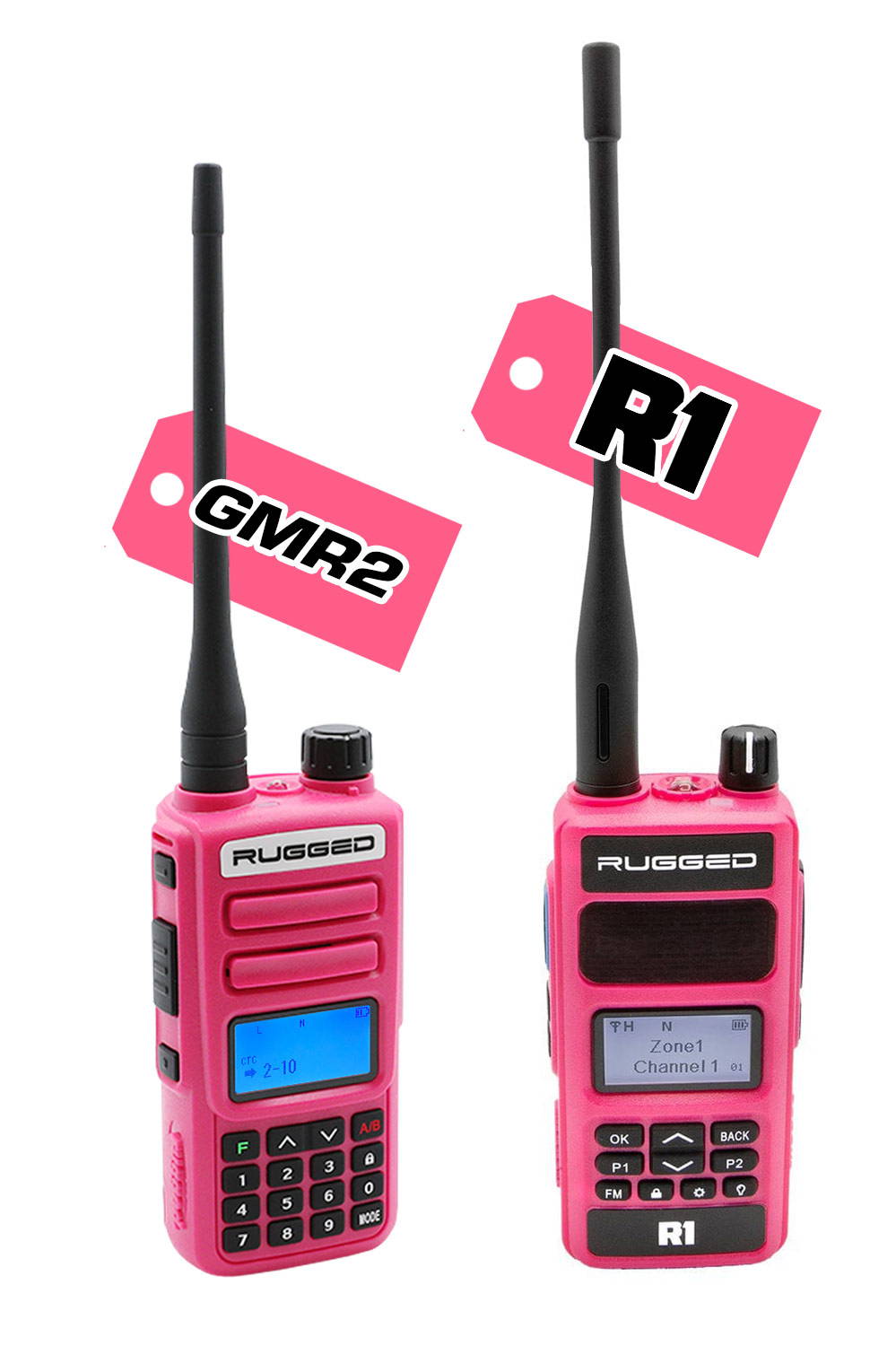 Your 2023 Pink Radio Choices:
This year, our most philanthropic customers will have the choice of choosing a pink R1 (VHF/UHF) handheld or the BRAND NEW pink GMR2-PLUS (GMRS) handheld.

How to decide between GMRS OR Business Band
Before purchasing a radio, ensure you know what type of radio your friends, club, riding group, etc., are currently using. If you want to talk to them you need to be on the same band of radio. If your group is just getting started, and you aren't racing, we highly recommend using GMRS!