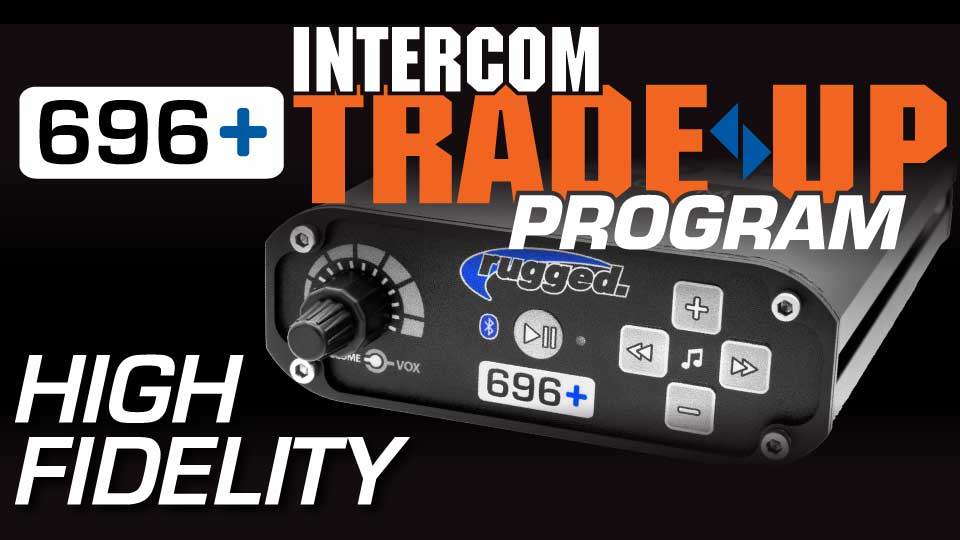 Trade Up to the 696 PLUS High Fidelity Intercom
UPGRADE AND RECEIVE

$165

REBATE
Eligible working intercoms for trade up: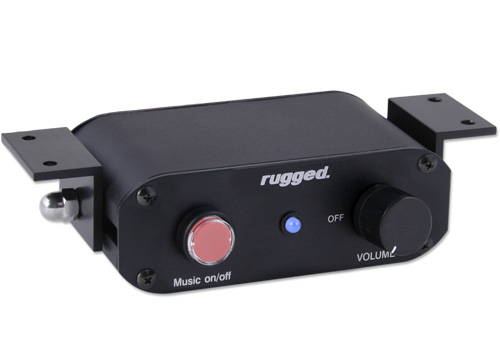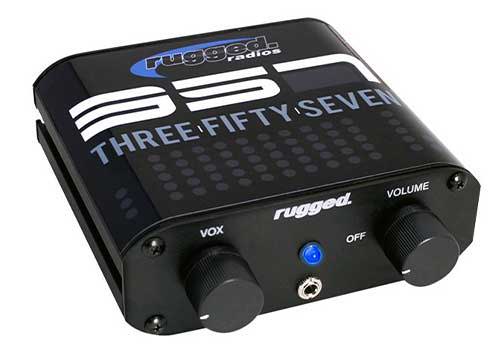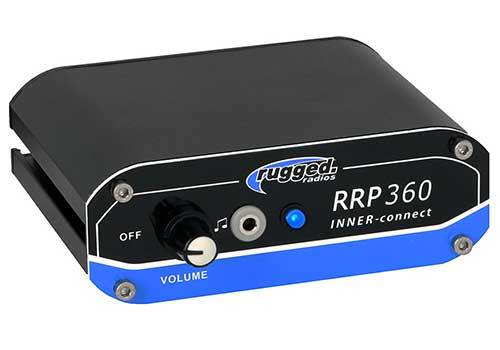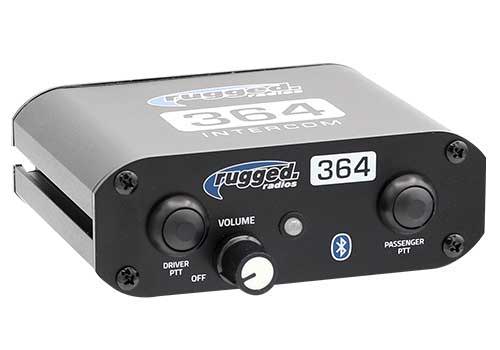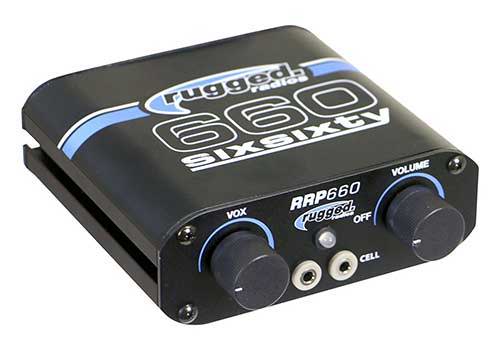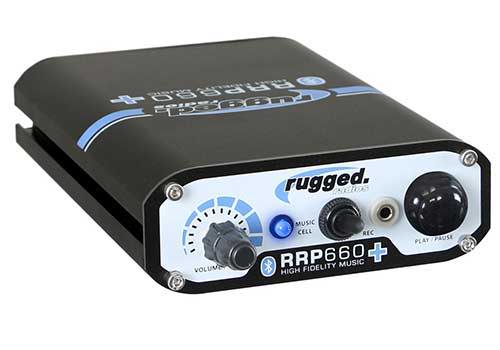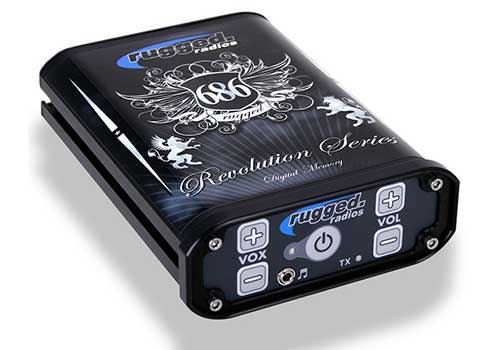 We will supply you a return shipping label. Return your eligible used intercom within 30 days of completing the checkout process.

Qualifying intercoms must be in working condition.
Models accepted for trade up (also shown above):
RRP-350, RRP-357, RRP-360, RRP-362, RRP-364, RRP-660, RRP-660 PLUS, RRP-686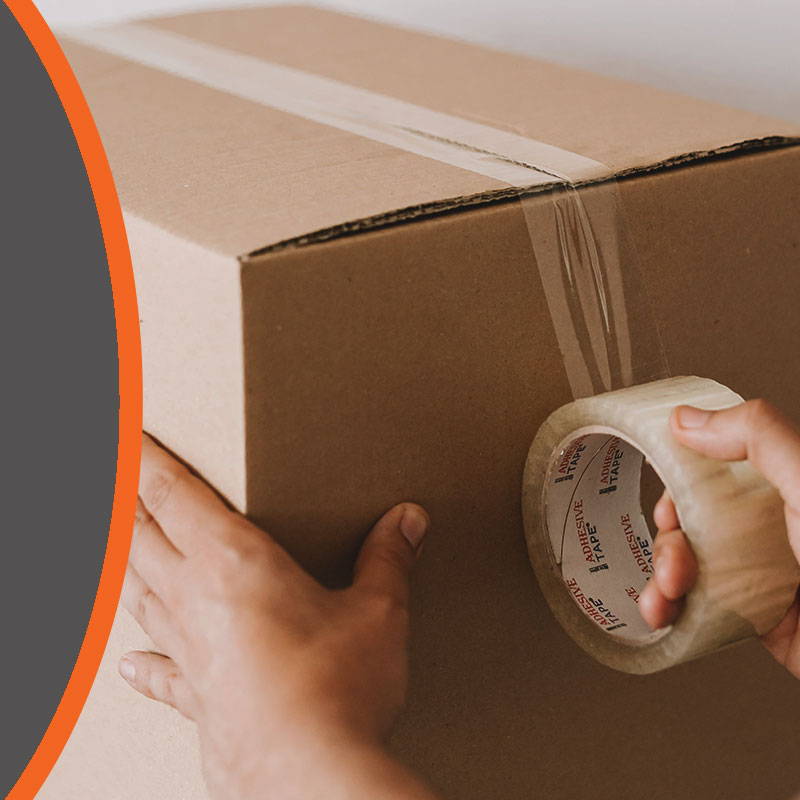 When your intercom is received, Rugged Radios will refund $165 to your credit card.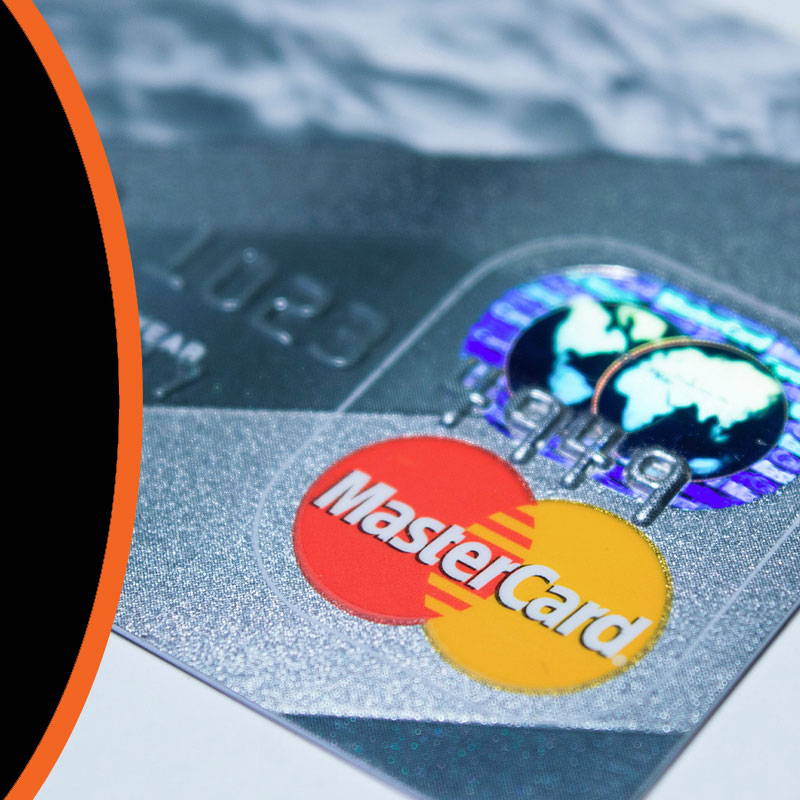 Enjoy the best in high fildelity music and conversation.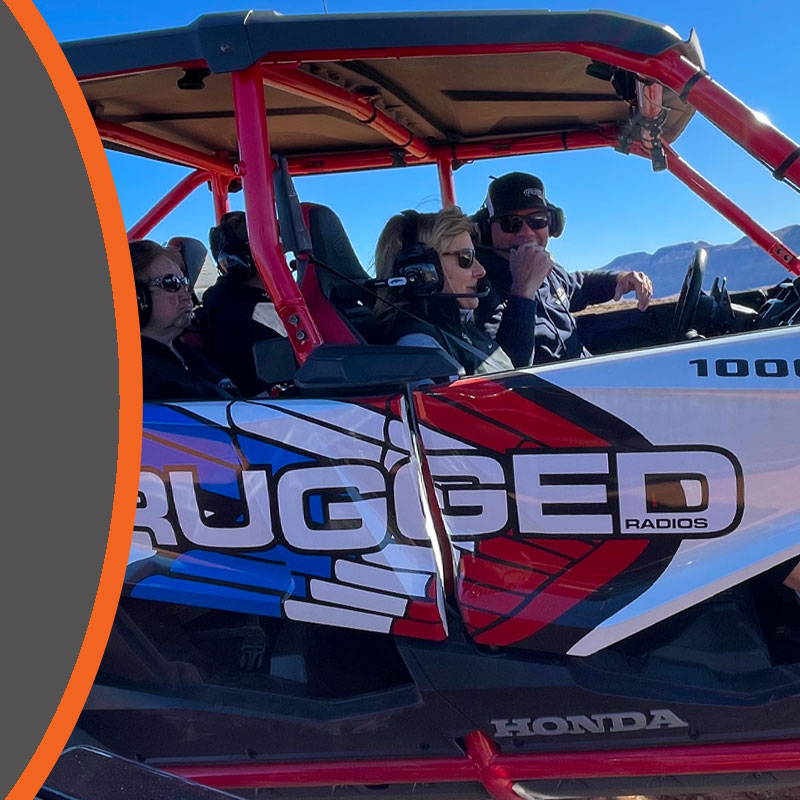 • The Trade Up program overview: customer purchases a 696 PLUS intercom from the special link above. Rugged Radios will ship the intercom to the customer with a return shipping label to return the used intercom to Rugged Radios at no charge. When the intercom is received by Rugged Radios, we will verify its eligibility and authenticity. When approved, a refund for $165 will be issued back to the customer credit card.
• Qualifying intercoms must be in working condition.
• Qualifying models include Rugged Radios 350, 357, 360, 362, 364, 660, 660 PLUS, and 686 series intercoms.
• Rugged Radios will determine authenticity at its sole discretion and ineligible devices may be returned at your expense.

• Rugged Radios will include a shipping return label for the intercom you are returning.
• Your eligible intercom must be received by Rugged Radios within 30 days of completing the checkout process.
• Offer available for customers in the continental US only (includes Alaska and Hawaii)
• This program will continue until Rugged Radios terminates the program at its sole discretion
• Rugged Radios has no obligation to offer price adjustments for purchases made outside of any promotional windows.
• You must be the owner of the used device—the Trade Up program is not valid on stolen property.
• Rugged Radios is unable to process the Trade Up of multiple intercoms in a single transaction. Process multiple Trade Ups separately.
• Retailers may not participate in the program by returning in-stock inventory.
• Rugged Radios reserves the right to cancel or deny any orders that do not meet the eligibility requirements.
• Trade Up transactions are final; after you trade in your intercom, you cannot get it back.
• This program is non-transferable and cannot be combined with any other offers, discounts or promo codes, or applied to previous purchases. No cash alternative.

Questions? Call us (888) 541-7223