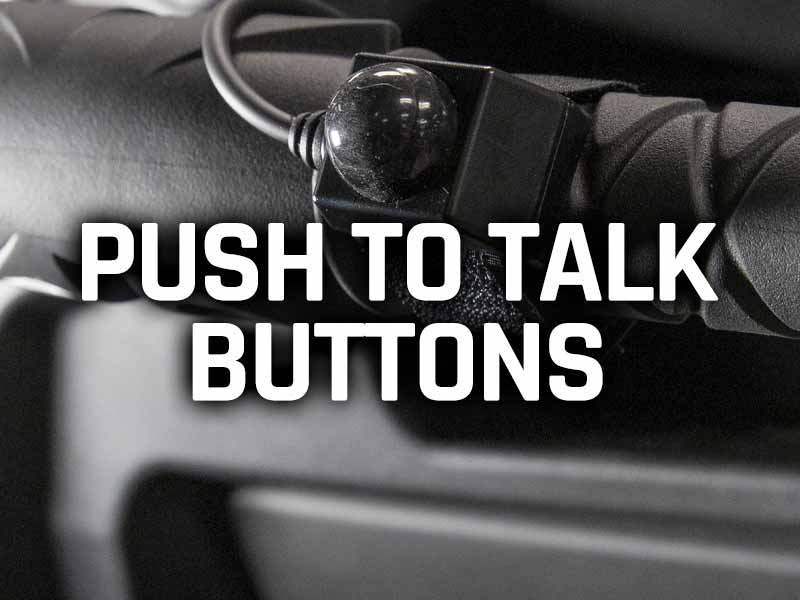 PTT buttons - cables - mounts - accesories for all vehicles
velcro mount, hole mount, steering wheel mount, and moto ptt's

Rugged Radios offers a wide selection of PTT (push to talk) buttons for almost every type of racing application.
From waterproof Velcro® mounted PTT's to hole mounted versions and more, we have what you're looking for!
Simply mount and connect to your racing intercom or communications harness, and you're back in action.
push to talk buttons for every radio configuration

From steering wheels to grab bars, to moto and ATV - we have a push to talk for every setup.
PUSH TO TALK ACCESSORIES AND PARTS
motorcycle, atv, snowmobile perch mount push-to-talk

If it's got handlebars, this is what you're looking for.

push to talk cable extensions and adapters

Extension cables and adapter cables for intercom and car harnesses.